L'Atelier pronounced ' luh-teh-lee-ay" is the pride of the Delaroke Corporate Group, the Parent Company of The Crib Hotels.
It's not just an artist's painting studio.
It is a Social Investment for us and the gains are clear:
- Provide young artists the platform to improve their skills and further their training through internship and residency programs with curriculum and workshops rich enough to broaden their scape and exposure.
- Providing a platform capable of developing artists fit for international exhibitions.
- In 10 Years, have an alumni of Maestros.
- And this is the greatest profit for us - PASS IT ON.
Grow artists that would freely give to upcoming artists as much as they have freely received from The Community, made up of collectors, Volunteer Artists,
Private and Corporate Sponsors, enthusiasts, academia, etc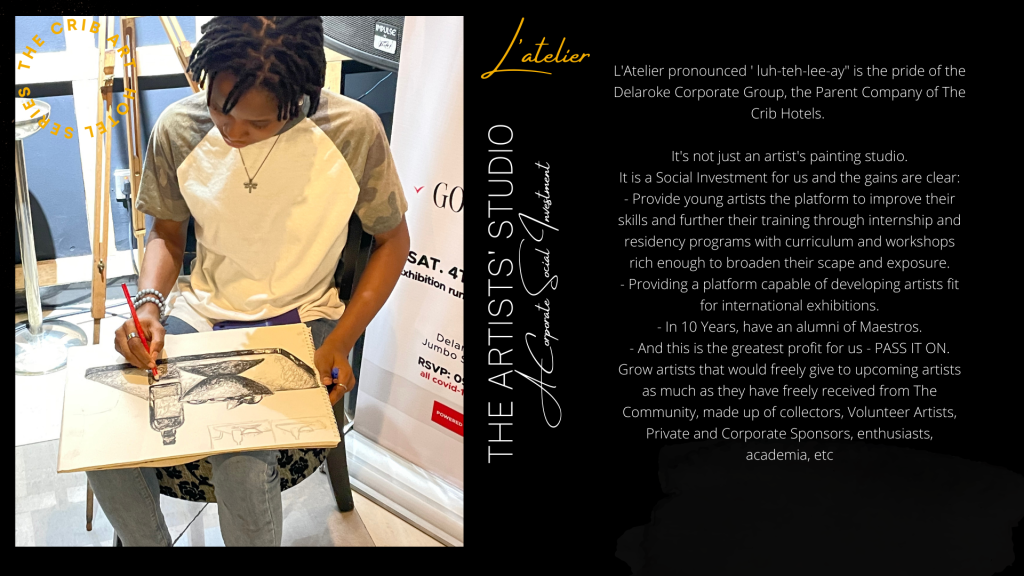 Let us know what you think