The Crib Lifestyle Hotel
A Creative Space
From
NGN 25,000.00
/ night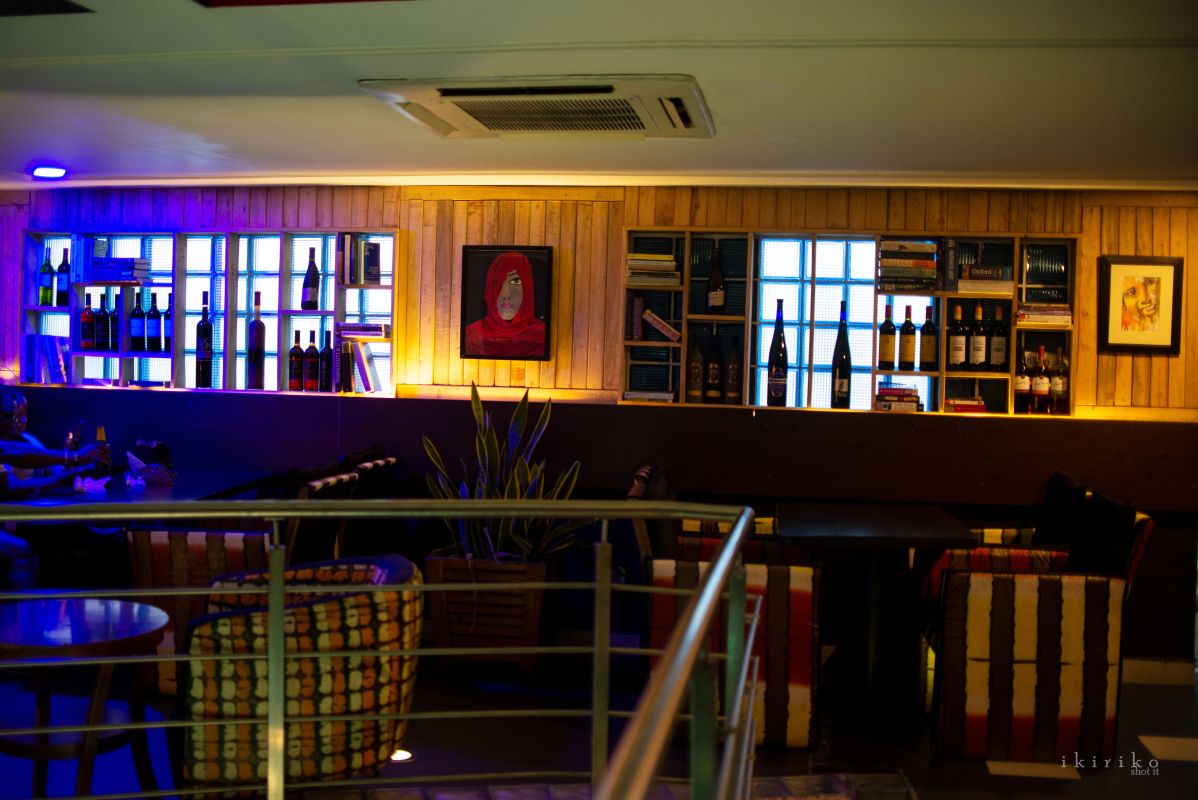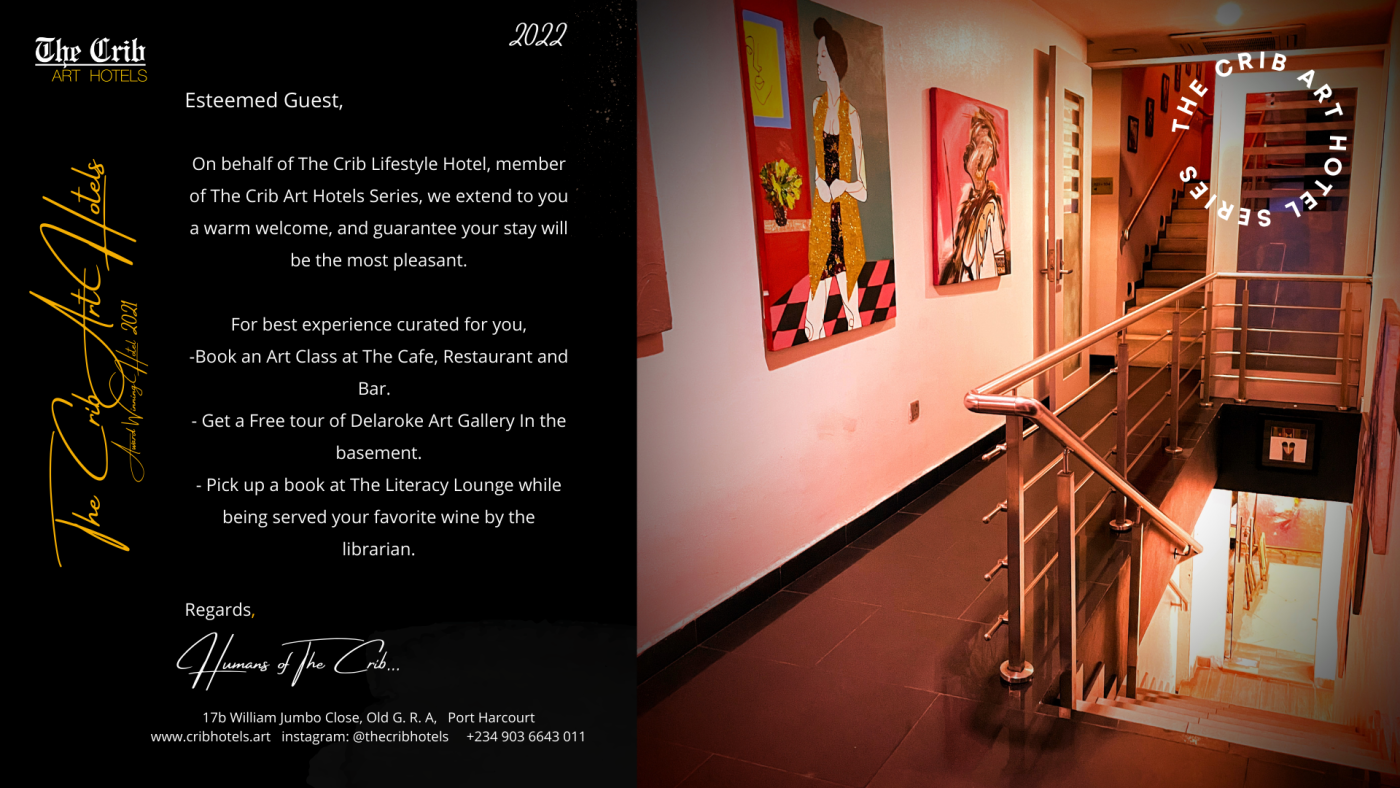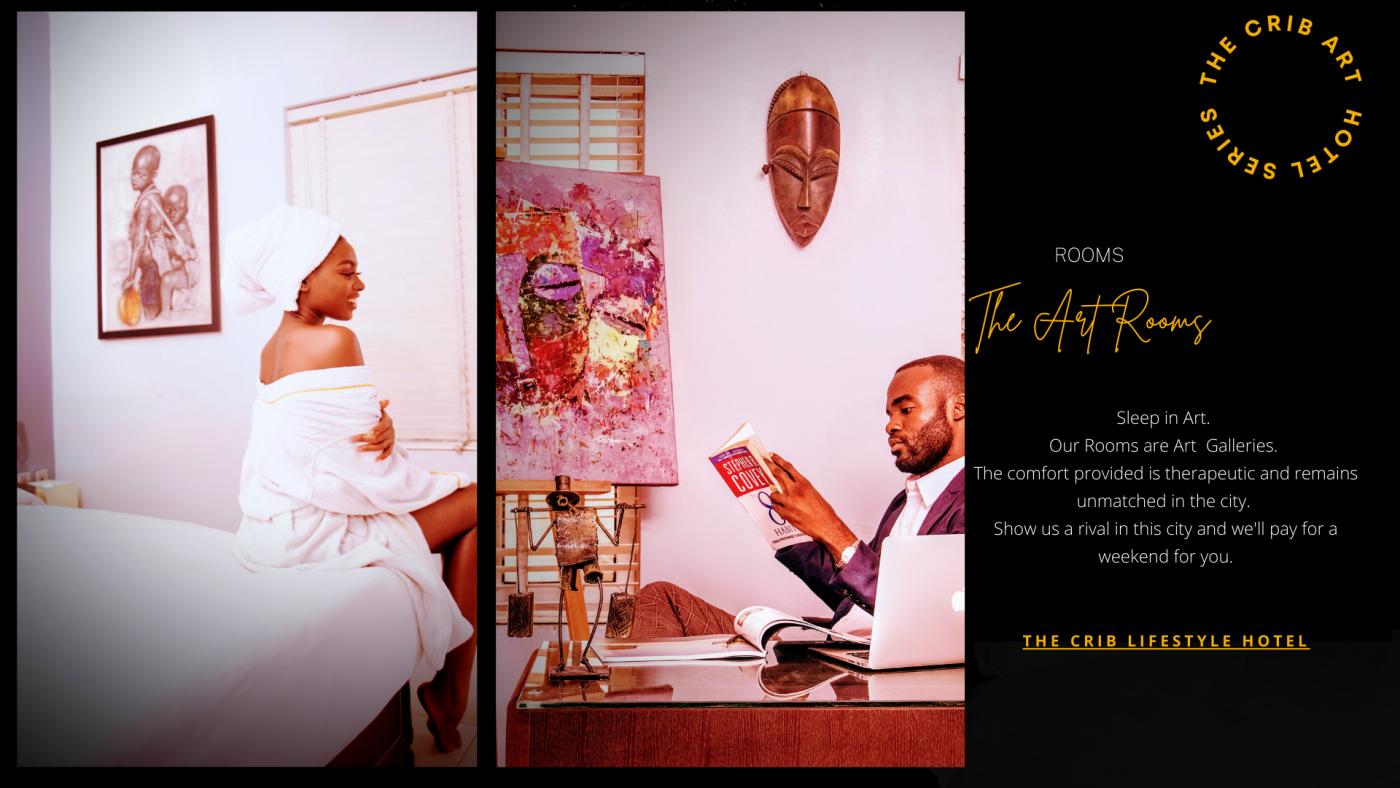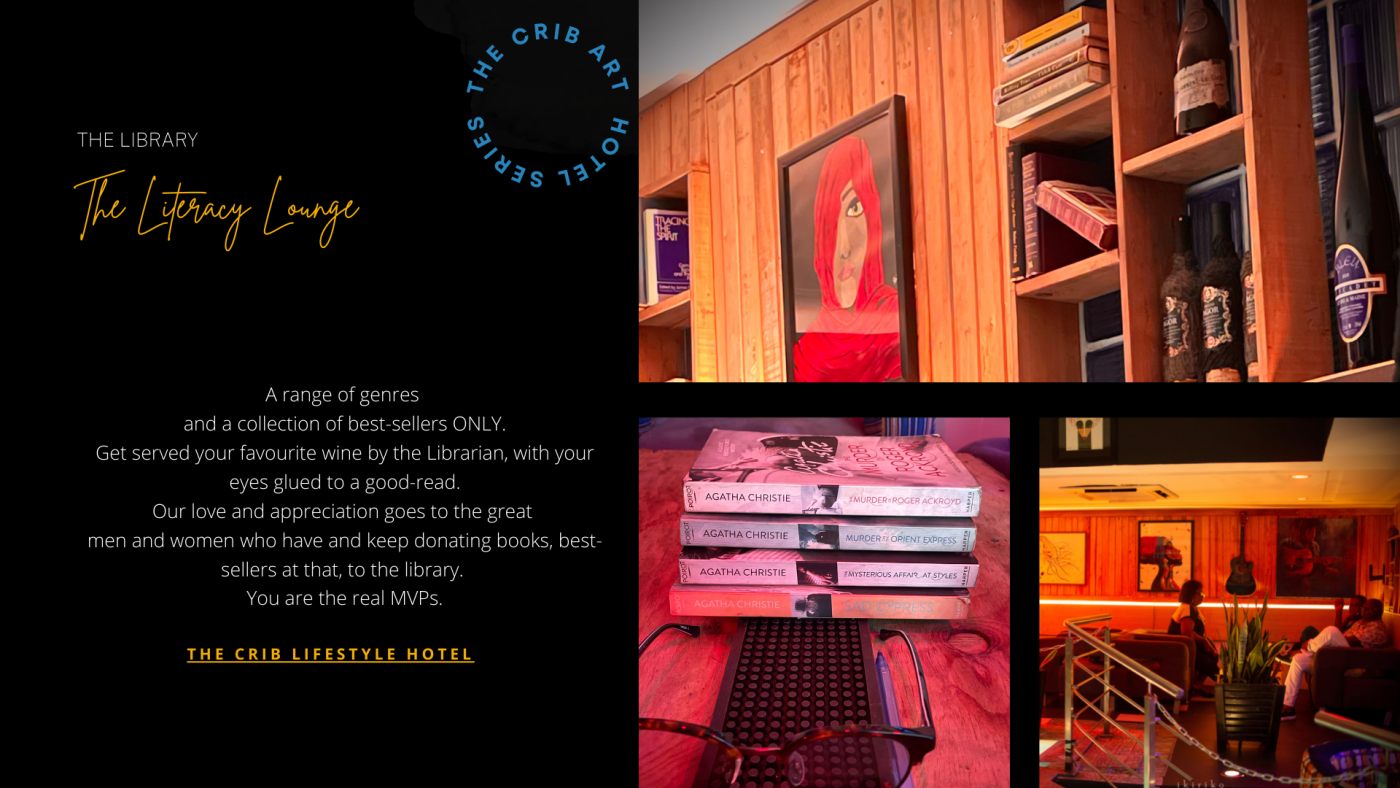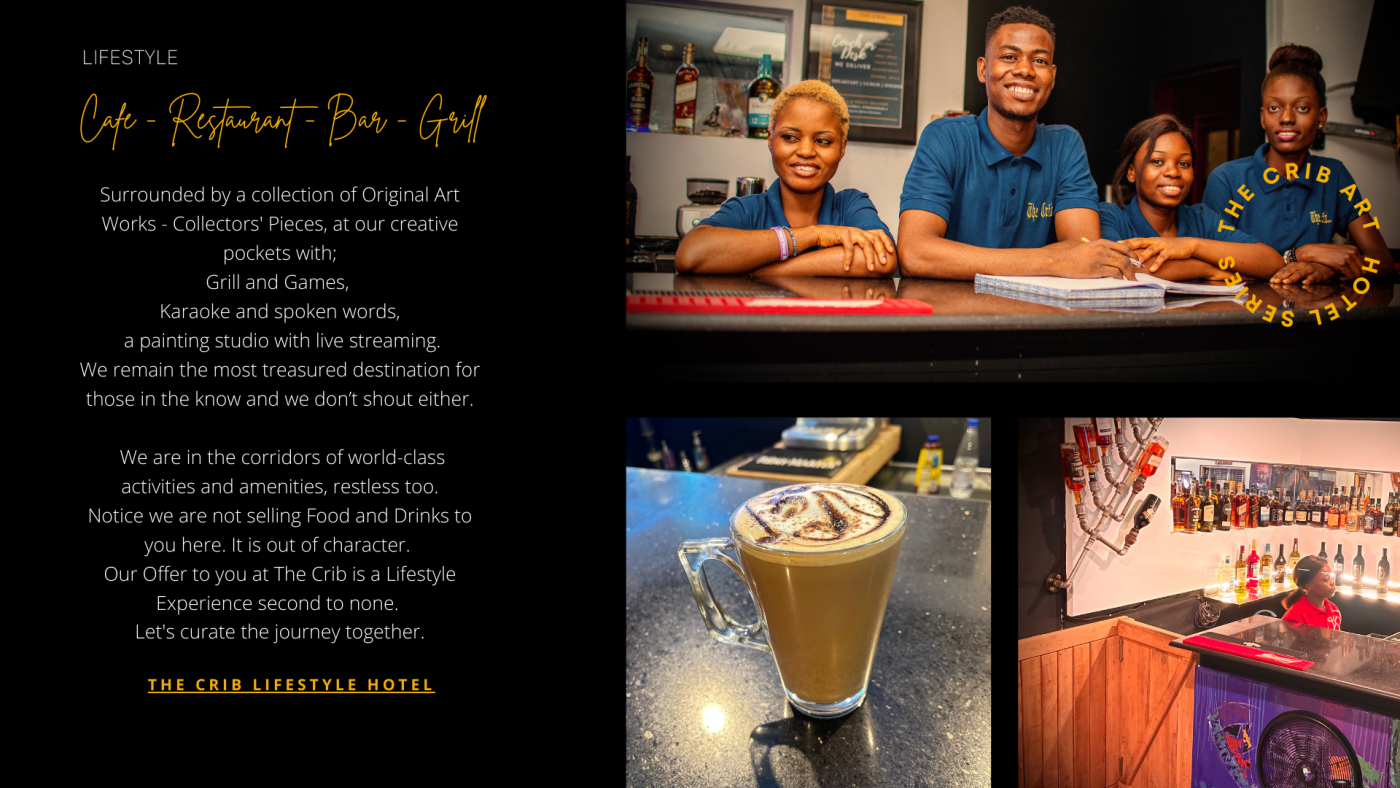 Esteemed Guest,
On behalf of The Crib Lifestyle Hotel, member of The Crib Art Hotels Series, we extend to you a warm welcome, and guarantee your stay will be the most pleasant.
For best experience curated for you,
-Book an Art Class at The Cafe, Restaurant and Bar.
- Get a Free tour of Delaroke Art Gallery In the basement.
- Pick up a book at The Literacy Lounge while being served your favourite wine by the librarian.
Regards,
Humans of The Crib...
our activities and tours
Let us know what you think